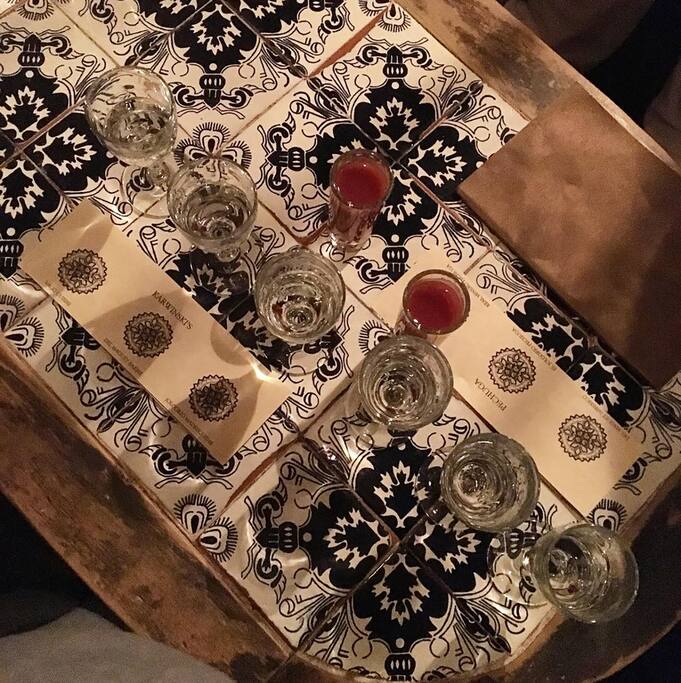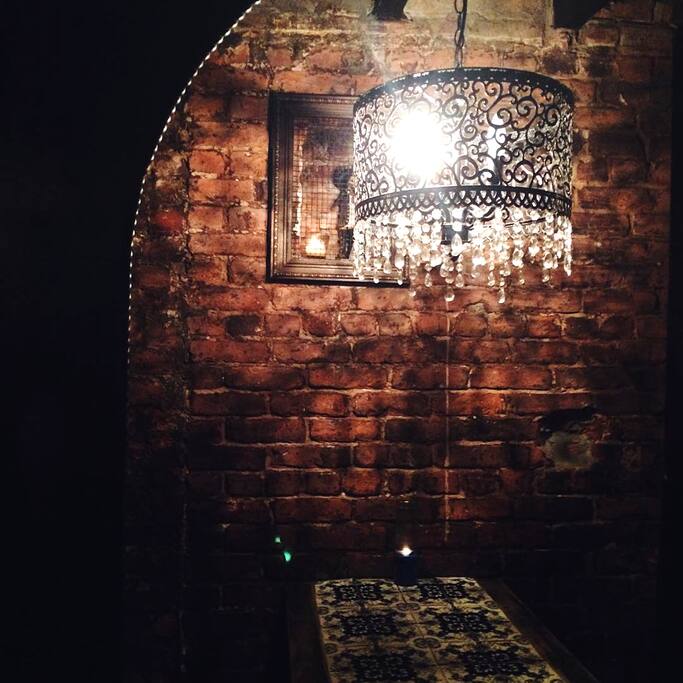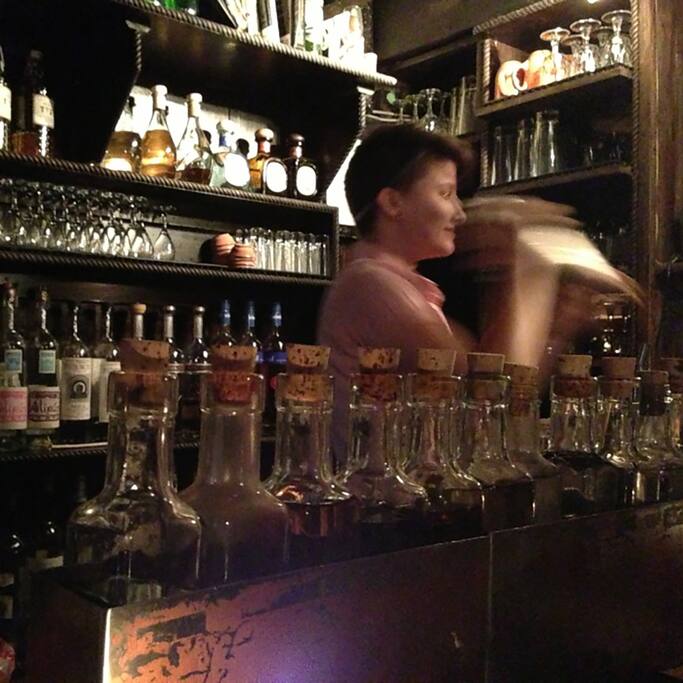 43 personnes du coin recommandent
·
Prix estimé 2 de 4
·
Pourquoi les gens du coin les recommandent
This place put Mexican spirits on the map in New York. It's like a wonky, sexy cantina that could double as a bordello in a Quentin Tarantino movie. They have an array of tequilas, mezcals, and sotols unlike any bar outside of Mexico. Order the Karwinski's Flight to Mexico to try a tequila, a mezcal, and a sotol. Their Native New Yorker margarita mixes mezcal with the citrus bite of grapefruit bitters and decadent champagne syrup.
Emplacement

304 E 6th St

Manhattan, NY 10003
Heures d'ouverture

Fermée · Ouvre à Tuesday 6:00 PM
Mexican small plates & top-shelf tequila cocktails are served in intimate, vintage surroundings.
Mexican plates & top-shelf tequila cocktails served in a 2-level East Village restaurant & lounge.
Ravi DeRossi launched one of the city's first niche bars, Mayahuel, a groundbreaking temple of mescal devotion named after the Aztec goddess associated with the maguey plant. Inside the dimly lit tasting room, Ward is a veritable agave ambassador, unpacking the spirits' earthy, fruity and vegetal…
Mexican plates & top-shelf tequila cocktails served in a 2-level East Village restaurant & lounge. $$$